When someone asks you to imagine life without a mobile phone, it comes across as a trick question because such is the level of dependency on the gadget. It can be hard to believe that there still exists a sizeable part of America that continues to be a stranger to mobile phones. With the modes of communication depending on mobiles in more ways than one, the government had identified access to mobile phones as a need that can't be ignored.
Cintex Wireless is one of the foremost telecommunication companies that provide Lifeline, a government program that conceptualizes the distribution of free cell phones and provision of free minutes for low income households.
About Cintex Wireless
With the intention of providing its customers with telecommunication services at economical costs, Cintex Wireless includes in its ambit a range of government programs that reach out to lower income groups. Cintex Wireless has identified and included a range of services that are disseminated effectively through its 100,000 stores dotting the country.
Qualifying for Cintex Wireless' Lifeline Option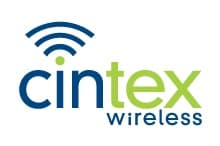 Cintex Wireless or any other service provider, the fundamental eligibility requirements remain unchanged. An applicant is required to prove that the total income of his / her household is no more than 135% of Federal Poverty Guidelines, or that he / she is a beneficiary of a government assistance program. Food Stamps and Medicaid are among the assistance programs whose subscribers get easy access to Cintex Wireless, with each state in USA differing in its list of assistance programs whose members can apply for Lifeline.
A couple of additional conditions have been thrown in by Cintex Wireless. Cintex Wireless does not accept post office boxes as valid mailing addresses, and requires applicants to have a valid United States postal address. The free phones allotted to selected applicants of Lifeline are shipped and delivered to your home.
For further information on the process of receiving your free phone and the requirements to be met by you to be granted Lifeline services can be inquired by calling the company at (877)304-9183, or by typing in and submitting your query on the Contact Us page of Cintex Wireless.
Applying for Lifeline at Cintex Wireless
Cintex Wireless has placed itself within easy reach of all. It is not always pragmatic to expect folks to locate and travel to a retail outlet, and Cintex Wireless has extended its reach by allowing online communication. For this company, the online communication does not stop with accepting queries or providing detailed information on various aspects of the program.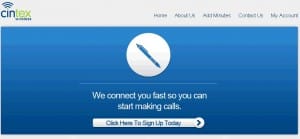 Cintex Wireless provides Lifeline services in Arkansas, Rhode Island, Maine, Maryland and West Virginia. When you visit the official webpage of Cintex Wireless, you will be able to find applications that can be filled out and submitted online. All you need to do is to be able to send across the required documents that you are eligible for the service, so that your request is screened and approved.
When your application is approved, you can rely on having your free phone delivered to your doorstep within a short time frame. You are served with your share of free minutes promptly every month, and should you need more talk time, you can always seek to purchase additional minutes at very economical rates, either by calling the company or by paying for the minutes online.
The free government cell phones disseminated by Cintex Wireless can also be sought to be compatible with hearing aids for enhanced convenience. The support systems set in place by the company make it a favorite among its customers, lubricating as it does the process of acquiring and maintaining a cellular phone and connection.