Another important member in the bandwagon of providers of Lifeline services in USA, Life Wireless has made its presence felt with its timely disposal of services and extended reach among the lower economic rungs of the society. Life Wireless is not unlike its peers in most aspects of provision of services.
About Life Wireless
Life Wireless is a service provided by Telrite Corporation. As a service provider bridging the gap between the eligible and Lifeline, the government initiated program of providing low income families with free or highly subsidized telecommunication channels, Life Wireless has garnered considerable support for itself.
Life Wireless claims to stringently follow rules set by the government and by itself to ensure that the impact of the company's services and the benefits of the services it provides are far reaching. The service is easy to apply for, and the process of acquiring it is dependent entirely on eligibility for the service.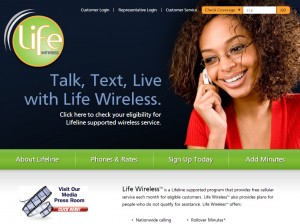 Eligibility Requirements for Life Wireless
To be a recipient of the services of Life Wireless, an applicant must belong to a household whose total income is 135% or less of Federal Poverty Guidelines. Also, Life Wireless in well within easy reach of those who are beneficiaries of any of the following government programs: Temporary Assistance to Needy Families (TANF), Medicaid, Food Stamps, Low Income Home Energy Assistance Program (LIHEAP), Federal Public Housing Assistance (FPHA), Supplemental Security Income (SSI) or Federal Public Housing Assistance (FPHA).
Life Wireless is also available to those residing in recognized tribal regions. It is not just the urban poor that are in the purview of Lifeline program. Every household across the nation that is unable to acquire cell phones and cellular services at market prices because of the economic condition of their household is eligible to apply.
The residents of government recognized tribal zones who subscribe to various government assistance program can also apply for Life Wireless services. The assistance programs include Tribally Administered TANF, Bureau of Indian Affairs General Assistance, Head Start and Food Distribution Program on Indian Reservations.
Applying for Life Wireless Services
Proper documentation is the most important part of applying for the services of Life Wireless. An applicant is required to put together all authentic documentation that proves his / her eligibility to subscribe to Lifeline program. When your situation / need is authentic, the process of acquiring Life Wireless services is rendered easy.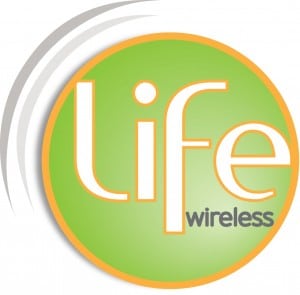 Apart from putting together documentation that certifies your eligibility for the program, you must also establish that no member of your household is currently a beneficiary of Lifeline. The rules governing the dissemination of Lifeline services are such that no household is allowed to possess more than one cell phone provided by services like Life Wireless. This is to ensure that more families benefit from the program as companies often count factors like availability of cell phones when allotting the same for applicants. On presenting the company with requisite paperwork, your application is screened and processed and a reply is sent to an applicant at the earliest. Life Wireless indemnifies itself from any damages caused by the mobile phones it provides its applicants with. However, the company allows a subscriber to report any defects or malfunctioning cell phones within two years of the cell phone being dispatched so that it may be replaced.
Contacting Life Wireless is quite easy as customer service is amply available. If you deem yourself eligible of the services of Life Wireless, all you need to do is dial 1-888-543-3620 and inquire about the process of application. Calls are received between 8am and 12am every day of the week. Official website of the company is www.lifewireless.com