SafeLink Wireless is probably one of the first names that you will come across when you seek Lifeline service providers. SafeLink wireless phones have been known to be reliable and are within reach of thousands across the country.
SafeLink Wireless Phones
SafeLink Wireless phones are among the best free government phones distributed in the country. Safelink Wireless phones are sourced from various cell phone manufacturers that the company works in collaboration with to provide its consumers with the best that can be provided. Motorola, LG, Nokia and Kyocera are among the brands that the company typically sources its phones from.
Those who have applied for SafeLink Wireless phones will find themselves being able to choose from a plethora of cell phones with varying degrees of features. You can choose a basic phone with little more than calling function to a more equipped phone that can also be used to browse the Internet (a smart phone, to use the technical term).
When you apply for a SafeLink Wireless phone, be aware of your needs, as this will help you choose what phone you need.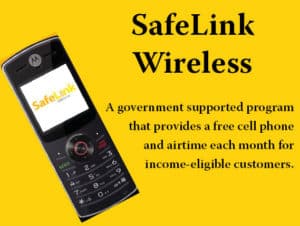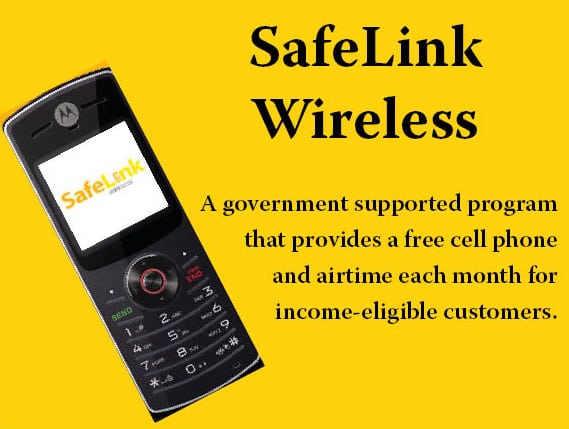 Count in factors like the number of family members in the house who would be using the phone, and their various needs.
SafeLink Wireless phones seldom face any network problems. This is because the company's signals are received and transmitted by the towers of more than 30 major carriers across the country, translating to continuous connectivity.
Retailers of SafeLink Wireless Phones Cards
SafeLink Wireless reaches out to a wide range of consumers by makings its services available at a diverse range of stores. By being readily available, the company does not require one seeking Lifeline services from it to make a trip to a store exclusively to apply for SafeLink Wireless.
To apply for SafeLink Wireless phones, one can now visit Walmart, CVS, Radio Shack, Walgreens, Target, Dollar General, Family Dollar and Rate Aid Stores. More retailers are expected to join this list soon, ensuring speedy availability of top up cards for users of SafeLink Wireless phones.
Alternatively, one can also chose to purchase additional minutes for SafeLink Wireless Phones online.
Who Can Apply For SafeLink Wireless Phones
The bracket of eligibility for applying for SafeLink Wireless phones has been defined by Lifeline itself. No household is allowed to apply for multiple SafeLink Wireless phones. The applicant for such a phone must be the head of the household, and a household has been defined as a single economic unit comprising all those members who share the same physical address and are a single functional unit. No household is allowed to possess more than one phone that is funded by Lifeline assistance program, and the head of the family is to testify the same at the time of application.
Screening tests are conducted before SafeLink Wireless phones are disseminated among applicants to ensure that the recipients of the service are truly deserving of the same.
Once you apply for this service, the SafeLink Wireless phone is yours to use with no contract defining your relation with the company. All you need to do is reapply annually so that data is refreshed. Till such a time as when you go through vertical economic mobility and no longer require Lifeline to be able to afford telecommunication, SafeLink Wireless services are available to you. You must simply ensure that you submit the right documents every year when you reapply.
Also, not using SafeLink Wireless phones for more than six months can result in the automatic disconnection of the service. In all, the wholesome package ties off many loopholes and makes Lifeline a viable option.