Contact Assurance Wireless assistance service (via phone number, email or online) and apply to get a free government cell phone along with 250 free minutes and 250 free texts each month with an ability to switch to other monthly plans. Read the following information and find out if you are eligible for this kind of federal assistance to apply right away!
About the company.
Assurance Wireless, being one of the government Lifeline Assistance programs, is a part of Virgin Mobile and is supported by the federal Universal Service Fund. Since it is managed by a large commercial cell phone service provider, it gives a distinguishing coverage across the States and spread fast among the eligible customers.
You can read more about Assurance Wireless company by the following link: https://smartprepaidcellphones.com/providers/assurance-wireless/about-assurance-wireless/
Eligibility for the program.
Not every U.S. citizen can benefit from the free government cell phone providing program. It is opened to a targeted audience defined by the determined national and/or state eligibility requirements. Typical applicant is the one with a household income within a specific range. Usually, people receiving other forms of authorities' support such as Supplemental Nutrition Assistance Program are eligible for a free phone for the government. Lifeline itself strictly restricts a number of account per one household: no more than one regular line or wireless account may be opened. The service is also available to U.S. citizens with temporary home addresses.
Ready to apply? Our next guide provides details on how to enroll in Assurance Wireless by submitting the official application, online or in paper: https://smartprepaidcellphones.com/providers/assurance-wireless/assurance-wireless-online-application-form/
Assurance Wireless Phones
Assurance Wireless phones are available under government support program to all who qualify
for the assistance. Usually, depending on the state a person resides in, the criteria for getting a free government cell phone from Assurance Wireless phone include participation in one or more assistance program such as Food stamps, supplemental security income, Medicaid, and others.
Every of Assurance Wireless phones is a free prepaid device with 350 airtime minutes per month. A subscriber can pay for additional minutes, international calls and text messages additionally. To add more money on the phone, one needs to buy an airtime card or do it online.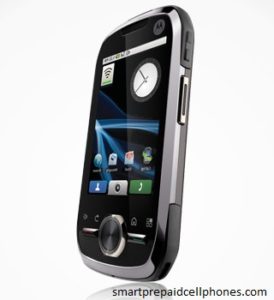 No annual contract, no activation fees, national-wide coverage, voice mail and excellent customer care features are all included with Assurance Wireless phones.
Getting an Assurance Wireless Phone
For all those who wish to get a fully operational cell phone with preloaded airtime, the first step is always the same: they have to fill out the application which can be easily downloaded from www.assurancewireless.com website. It would be wise to review the eligibility requirements along with terms and conditions of service before applying and taking any further actions, for it could save some time.


The widespread problem that arises when an individual gets familiar with the criteria for being eligible is the fact that the specific free government cell phone assistance program might not be provided to the inhabitants of the particular USA states. In the case like this, there is no need for one to get disappointed for there are for sure other free phone assistance programs available in this particular part of the country.
When a customer complies with all the requirements set towards the potential receivers and completes the Assurance Wireless application form, it should not take long for the provider to review it after submission and reply to the applicant. Once reviewed and approved by Assurance Wireless, it usually takes a few days to receive a free phone. The deal with this provider is even better because the prepaid cell phone plan from Assurance Wireless comes with free 250 minutes of airtime every month. These wireless voice minutes can be used for local, national as wells as long-distance calls. If a customer wants to get more minutes to the free government cell phone, it can be done through the website. Usually, this additional air-time does not cost more than a few bucks for a bunch of minutes.
What Kind of Phones are Available as Assurance Wireless Phones
The headset which people get now when becoming customers of this provider is Kyocera Jax. It is a pretty simple cellular phone which is perfect for low-income individuals and households receiving financial assistance; unemployed people who look for a job; people whose income is close to the poverty line.
The cell phone has the text, and instant messages feature that comes at the additional charge, a speakerphone, call waiting, caller ID determination, and excellent customer care in English and Spanish.
To get Assurance Wireless cell phone or smartphones, fill in the application.
Top benefits of a free phone from Assurance Wireless.
Ability to change phone plans. There several plans open for the customers of the program. Just by adding $5 per month to your account you can double the number of voice minutes and text messages (total 500 of each). Unlimited Talk, Text and Web plan costs $30 and is the best choice if you are an owner of an Assurance Wireless smartphone.
Different models of free cell phones. The model can be picked upon applying online and changed later. It is worth mentioning that your service account cannot work with and iPhone, Android or Blackberry smartphone. Let's hope that soon there will be more options open for Assurance Wireless smart phones.
Easy top-up. You can add more money to your account to enjoy more services, including international calls. The company has made it convenient: you can do it with your credit/debit card, PayPal account or any Virgin mobile Top-up card sold at thousands of locations across the country.
How to Top-Up Assurance Wireless
Assurance Wireless top up can be done through several tools and is used to pay for additional services for all those who have Assurance Wireless free government cell phone. Initially, there is always 350 airtime voice minutes and unlimited messages to send domestically (internet messaging, email, and text). Every month all subscribers receive these packages free. In the case when there are no minutes left or if a person wants to get more other offers, Assurance Wireless top up is the first step to get it.
Depending on the offer, there is a different amount of services provided for extra topping up. For $5 a user gets 250 additional voice minutes and 250 messages. The unlimited talks and messaging will cost $30.
There are two ways to get Assurance Wireless top up. The first one is doing so through PayPal.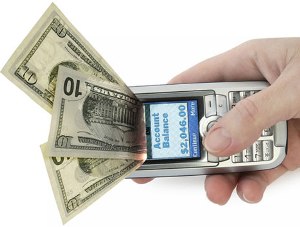 Therefore, in this case, a subscriber will need to register an account with PayPal and use debit or credit card to input money into the Assurance Wireless account. There are some bottom and upper limits to the amount of money for topping up through this way. The advantage of this tool is that it is possible to set the auto top-up to make the payments regular with no need to do it manually every time. The second method is filling the money by buying Virgin Mobile Top-up cards of different value. These are available in thousands of various retail locations.
Questions? Best ways to reach Assurance's customer service.
Assurance Wireless Phone Number is 888-898-4888. This number answers with a menu which is repeated several times. To speak to the operator on any issue of concern wait for the "0" option offered and then press this button. The number works on the 24/7 basis. The operators can be usually reached within 7-8 minutes. All the help inquiries can also be made through another support number which is 1-888-321-5880.
This free government cell phone service provider can also be reached online at the office web page which is www.assurancewireless.com. Visiting this site anyone get more information on the provider and its services, check personal eligibility, apply online, and use other tools. At present, the company's website does not support live chat for customer support.
Assurance Wireless customer service also accepts emails. Write a question or complaint to the official support's email address: [email protected] Usually, the company's staff answer within a few hours time.
You can also send a mail to the company. It's regular mail address is AssuranceWireless, P.O. Box 686, Parsippany, NJ 07054 USA.
Important Notice: There may be more free government cell phones service providers operating in your state – find more information here.