ReachOut Wireless no longer participates in the Government Lifeline Program and does not provide free cell phones or smartphones.
All customers of Reachout Wireless can get a good deal when buying Reachout Wireless minutes with bonus minutes attached to most of airtime cards. For example, by getting a $20 card, a customer receives 200 bonus minutes along with 100 on the cars. Therefore, the price of a minute would be less than 7 cents. The cheapest card costs $3 and has 20 minutes onboard. The most expensive can be bought for $52.95 with 1000 Reachout Wireless minutes on it. It is probably the most attractive choice for the subscribers, since the price of a minute on this card is approximately 5 cents.
How to Add Reachout Wireless Minutes?
Option 1. It is probably the fastest and the simplest way of filling in the cell phone with airtime. The website of the company, reachoutwireless.com provides a simple tool for this purpose. On a special web page, there are virtual cards of different price listed. Choosing a desired amount and paying for it with few easy steps will give a customer a PIN code. In order to use the minutes, a customer has to enter this PIN code into the cell phone. A PIN code has to be input within a year of purchasing date.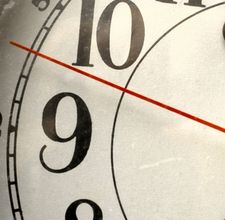 Option 2. MoneyGram agents sell ReachOut Wireless minutes as well. At the location of these offices, a subscriber of the Reach Out prepaid service can buy this airtime for cash. The number of locations is very big nationwide. The minutes bought through this option are loaded directly to customer's account.
Option 3. It is similar to the previous option. The same way of buying ReachOut Wireless minutes is available atWestern Unionoffices and agents location. This option broadens the number of places to get airtime greatly.
As to the moment of writing this article, the methods of getting talking time listed above can not be added with ReachOut wireless coupons, even though there is a great interest in it. ReachOut Wireless minutes are available via several ways.